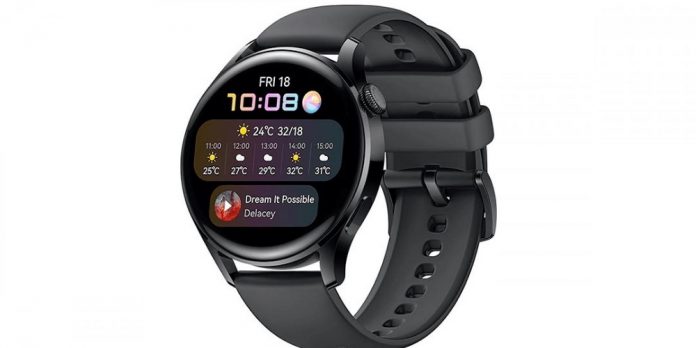 With so many advanced smartwatches in the market, picking a suitable one for yourself can be quite a hassle. However, Huawei Watch 3 makes your decision easier with its outstanding features that you'll love!
This Watch 3 is a successor to the Huawei Watch 2, which came out in 2017. Huawei is well-known for releasing efficient working gadgets that offer many features for its users. The Huawei Watch 3 is no exception.
Continue reading to get an insight into the brilliantly performing Huawei Watch 3 and its incredible features.
Huawei Watch 3 – What Is It?
Huawei Watch 3 is an exceptional smartwatch with Harmony OS Software. Due to its many great features such as long battery life, digital AMOLED display, fast connection, and so on, this watch has become quite popular amongst its competitors.
It's water-resistant, allows you to control music, and has many workout modes to choose from. This wristwatch is a sight to the eyes and just as comfortable to wear. You'll need a thorough understanding of its functions and operating to use its features to the maximum!
Things You'll Love
Here are some of the best-known features of the Huawei Watch 3 that makes this smartwatch a popular choice for many people nowadays:
Separate Communication Device
The Huawei Watch 3 can act as a separate communication device, as it uses eSim technology. This allows you to make calls, download apps, and enjoy music without connecting to a smartphone.
Stream Music Online
Huawei Watch 3 enables you to stream music from its music library and online streaming from your phone. Also, you can connect your Huawei device with your smartwatch and sync your favorite playlists!
Regular Health-Monitoring System
Another feature the Huawei Watch 3 offers their user is the health monitoring system. Now you can keep a check on your blood oxygen, heartbeat, stress level, and much more using this gear's latest technology. Furthermore, you can set up an emergency plan to alert a specific contact when needing help.
Power Batteries
Huawei has a name for creating some of the most excellent batteries for its electronic devices. The Huawei Watch 3 has an outstanding processor with incredible durability that will not prevent you from continuing with your activities! The battery life of this watch can last up to 3 days maximum in regular use.
Compatible Applications
This smartwatch lets you download certain apps through a built-in app gallery on your device. There are many third-party apps for health, music, daily activities, and so on. As Harmony OS is newly launched software, it might take some time before you'll be able to download a wide range of apps.
Over 100 Sport Modes Available
There are multiple sport modes available on the Huawei Watch 3 for indoor and outdoor fitness activities. Now track your daily exercises through the health app on your phone and enjoy this optimum feature!
Final Thoughts
By the end of this article, you might have gotten a good idea of this great smartwatch's different features and specifications. Let's hope this guide helped you in your decision-making regarding the purchase of the Huawei Watch 3. With so many unique features, you're missing out if you don't consider buying this watch.