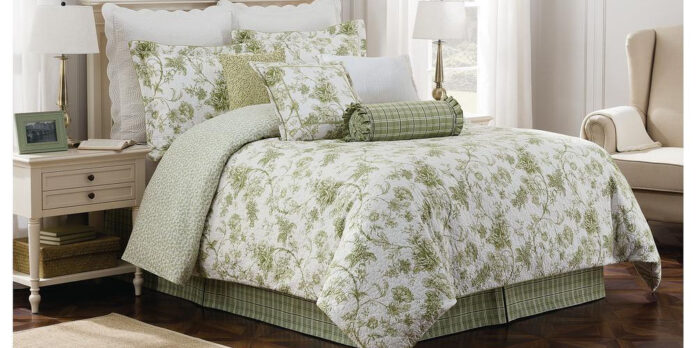 Comforters are among the most prevalent beddings on the market. They are often compared to duvets. However, unlike duvets, comforters are usually thicker and heavier. When choosing a comforter or comforter set, one of the most vital things to consider is the size. However, you must also consider the comforter materials. Therefore, this post discusses the various comforter materials.
A complete guide to comforter materials
There is more to choosing the suitable comforter material than most people would assume. This is because a comforter can be made from different materials for its various parts. Below are some material considerations you must make;
a. The external material
The outer part of a comforter is known as the shell. Below are some of the best shell materials to choose from;
1. Cotton
This is one of the softest fabrics on the market. Cotton comforters are ideal because of their breathable nature. Cotton is also ideal for warm weather because it is cool.
2. Silk
Silk is also a popular comforter shell material known for its sleek, soft feel and breathability. It is also cool to touch. However, the downside with silk is that it can be hard to wash as you have to follow numerous instructions. Additionally, silk comforters are usually quite expensive.
3. Wool
Wool is also an ideal shell material because of its ability to wick moisture away. Wool can also resist smells and bacterial. Additionally, wool comforters are also soft, warm, and costly.
b. The fill
The fill is the material found inside the comforter. The role of the fill is to influence the warmth of the comforter. The following are some of the common types of fill materials;
1. Down
This is a superior fill material known for its unparalleled warmth and weight. There are two types of down fill materials;
Goose down- this material comes from the underside of geese. It is known for its deluxe feel and warmth. The downside is that it can trigger allergies in some people.
Duck down- this material is sourced from the underside plumage. Duck down is typically warm and lightweight. It is also highly affordable.
Down comforter fills are the best in the market. However, their most significant downside is that they are expensive and it can be hard to maintain.
2. Down alternatives
These include fabrics like cotton, wool, polyester microfibers, and rayon. They are ideal choices because they do not pose any allergy issues. Down alternatives are also cheaper. It is also worth mentioning that down alternatives are machine washable, hence easier to clean than their counterparts. However, they do not offer the luxurious advantages of down fill materials.
Conclusion
When picking the best comforter material, it would be wise to consider the benefits and downsides of each option. This is especially important for the fill material. The outer material does not matter so much because you can get a comforter cover. The cover will have more of an impact because it encases the comforter. Note that comforter covers also come in varying materials, and each option has its benefits and downsides.