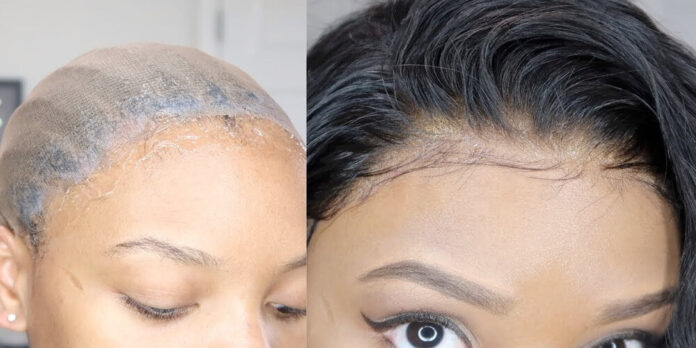 A lace front wig is the best if you want to have comfort, durability, and realism in one hair. They are made with strong materials – to ensure that your wig remains secure on your head. With a lace front wig, it's easy to look beautiful while still keeping your natural hair safe.
While some lovers of human hair understand how the lace front wig works, others do not. If you just decided to start wearing wigs and are confused about the functions of a lace front wig, this piece is for you. Keep scrolling to find out more!
What is the Function of a Lace Front Wig
Below are the top basic functions of wearing a lace front wig:
1. They are Realistic
The aspect of realism is one main reason why most women prefer to go for lace front wigs. The hair strands are fixed to the wig cap. The wig cap is often made with high-quality lace and dyed to have the same color as your skin.
With the dye, it will be almost impossible for anyone to tell the difference between the wig and your natural hair. It also makes up for the lack of a natural hairline.
2. They are Breathable
Lace front wigs are made of lightweight materials. This is what makes them more comfortable than any other type of wig you may know, especially during hot or warm weather.
For other types of wigs, your scalp may begin to sweat and this is when discomfort sets in. However, the sheerness of the lace, lets your scalp breathe.
3. Versatility
Who doesn't like the thrill of styling their hair differently all the time? This is exactly how it is with lace front wigs. You can renew your look by styling your synthetic or human hair lace front wig to fit the occasion.
With them, you can easily switch looks to suit your preferences. Besides, this feature makes you feel more beautiful and flawless.
4. Makes you Look Younger
If you're looking to appear much younger than your age, you can turn to front lace wigs as the best option. They are designed to blend with your skin color and hairline.
Lace front wigs can hide your natural hair beautifully, and give you a shiny, younger look.
5. Protects your Natural Hair
Leaving your natural hair to get dried out but the sun can cause severe damages. Your hair might become brittle and prone to breakage.
6. Easy to Maintain
Every woman dreads the tediousness that comes with washing hair frequently. Sometimes, you also get confused about choosing the right hair care products.
Well, with lace front wigs, you don't have to worry about not getting it right with your products. Whether it's synthetic, Brazilian, or human hair lace front wigs, you will find it easy to clean.
Final Thoughts
Buying a lace front wig will be one of the best decisions you make for your hair care journey. They are easy to use, stylish, and also save you time and energy. You should buy from a trusted vendor whenever you're ready.