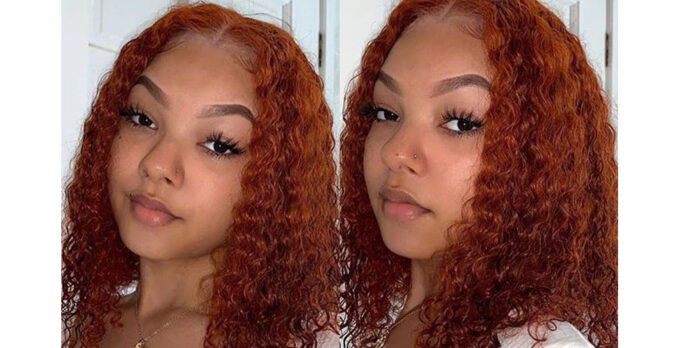 For years, society has poked fun at redheads for their unique hair color. However, recently, many people have been experimenting with unique hair colors thanks to the invention of wigs. For this reason, ginger wigs have become quite popular. The market currently features a wide range of ginger wigs for various clients. This excerpt focuses on how to choose a ginger wig. 
How to choose the perfect ginger wig
Most people assume that choosing a wig is quite simple. For instance, once you have decided to get a ginger-colored wig, your work is done. However, this is not always the case. There are a few other things you have to consider when selecting your ginger wig. They include;
1. Your skin tone
It is worth noting that the market features various tones of ginger. Therefore, when selecting your wig, one of the first things you must do is find the perfect tone of ginger. More often than not, professionals recommend that you consider your skin tone when finding the perfect wig color.
Generally, ginger wigs comply best with fairer skin tones. However, if you have a brighter skin color, you may want to go for bright shades of ginger. This color will help give you a better complexion. You can always seek assistance from hair experts and customer service personnel when choosing the best ginger hair wig based on your skin tone.
2. Your face shape and size
Once you have determined the perfect shade of ginger for your wig, the next thing you must consider is the shape and size of your face. These elements are not only essential when choosing ginger wigs but also other wigs on the market. You can use the knowledge about the size and shape of your head to determine the correct wig size and style. For instance, bob-cut wigs may be ideal for people with broadheads.
3. The types of ginger wigs on the market
The market features a wide array of ginger wigs from which you can select. The different types are usually categorized based on their sizes, color shades, styles, curls or waves, and lengths. Choosing the best ginger wig would help to look into the various options and seek advice on the best option. You may also want to consider your needs and style when choosing the best hair wig.
The hardest part for most women is usually choosing between a wide range of styles. The options are too many, from headband ginger wigs to front lace, HD, and transparent ginger wigs. This means that you may have to spend some time looking into the pros and cons of each before choosing one. Some women decide to get various styles of ginger wigs for different occasions.
Conclusion
In addition to the elements listed above, you may also want to look into factors like hair type when choosing the perfect ginger wig. The type of hair used to manufacture the wig usually influences its durability, quality, and maintenance. It is often wise to go for a product that will last for a long time and not require a lot of care.